After last week's very shocking fourth episode of Loki season 2, it was hard to predict how things were going to play out next. If the first half of the season had a clear path on display, the second one seems to always be a step ahead of the audience. Comic book fans may have some ideas about the story's endgame as we slowly approach the next two Avengers movies, but discerning the main narrative beats between now and then has been almost impossible, especially when Marvel Studios is facing so much trouble.
In 'Science/Fiction' the show temporarily becomes simpler to solve its most complex problem so far: How do you restore a rapidly degrading multiverse after a catastrophe that has erased almost all the rules which held it together? It unsurprisingly plays out like a straight-up sci-fi short story about time travel, but our group of unexpected heroes are still present and Ravonna Renslayer isn't the solution we needed. In fact, she's not in the episode at all.
If you're enjoying the new adventures of the God of Mischief, then you might also want to check out some of the other best Marvel TV shows. Want even more? Then you'll want to see our best Marvel movies ranked list and compare it against your own. Or if you're after something slightly different, then the best sci-fi TV shows of all time will surely have something that fits your interests.
Related: Marvel movies in order: chronological & release order
Spoilers ahead for Loki season 2 episode 5: 'Science/Fiction'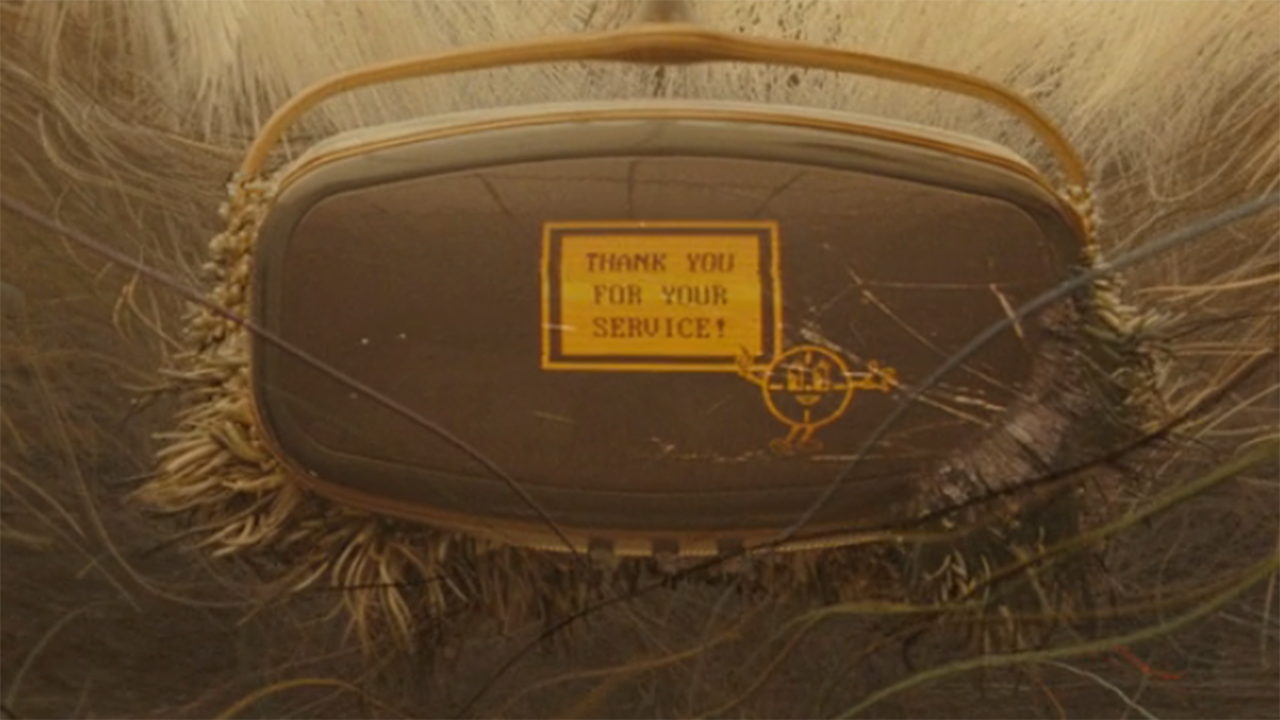 No, everyone at the TVA wasn't instantly wiped out by the Temporal Loom's collapse. Kind of. Loki's time-slipping condition has returned, probably caused by being exposed to strange time-related phenomena again. And since he's the only one jumping through time and space, maybe he can tap into something no one else can? That's the key to the episode, but getting there takes a while and several quick trips we weren't anticipating.
As for the now-empty TVA, time is quite literally unraveling across timelines, so the multiverse-ending threat (not linked to Kang) is still a pressing problem. The end of everything isn't immediate, and that makes it much scarier. Loki's first unwanted stop? Alcatraz, San Francisco, in 1962. Branched timeline, by the way.
Casey (whether he's a variant or the one we knew from the TVA) is a prisoner in the middle of an escape. His two partners? Aaron Moorhead and Justin Benson, the men who directed this episode as well as the first and fourth ones — it remains to be seen if they also handled the finale. After a confusing encounter, Loki time-slips again into a doctor's office in New York, 2012 (no Avengers battling alien invaders), and the doctor is Hunter B-15. Same thing. None of them recognize him, and he can't stop slipping to new times and locations.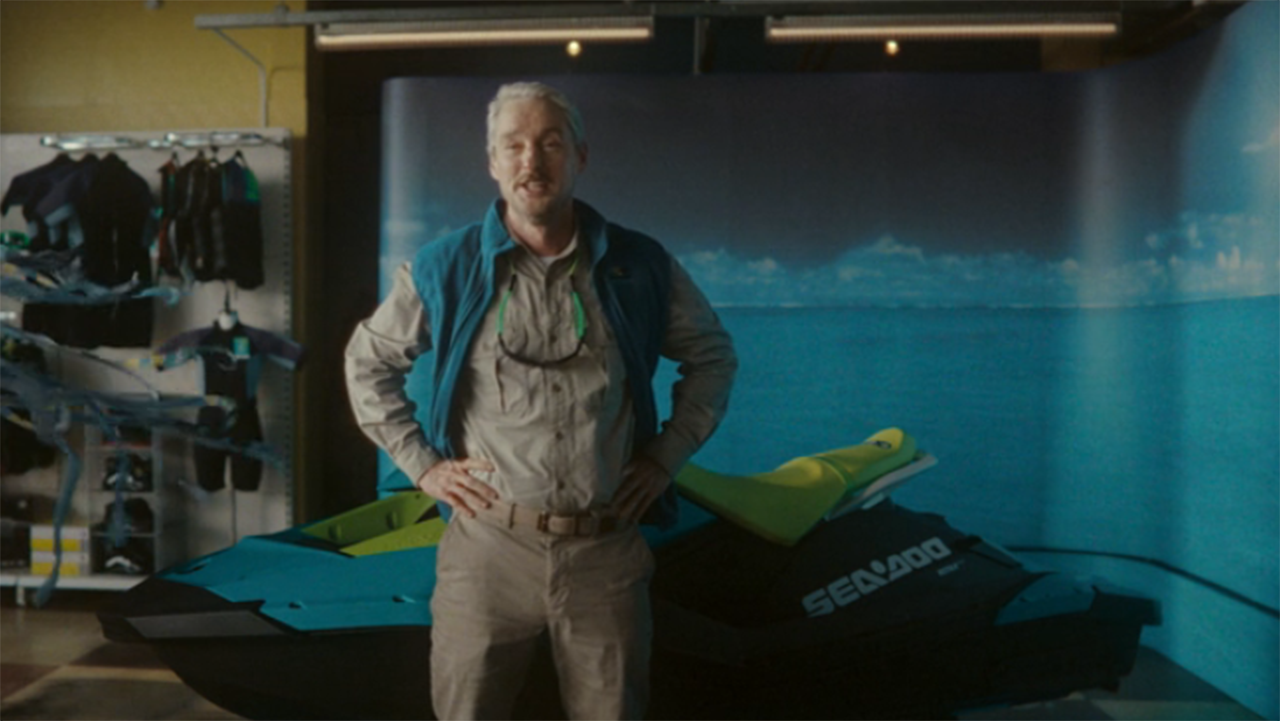 In one of the show's biggest inconsequential (but funny) payoffs so far, Mobius is finally enjoying (and selling) jet skis in Cleveland, Ohio, in 2022. We knew his life before the TVA was all about jet skis, so Loki might be somehow jumping to the pre-recruitment points in his colleagues' lives. Why this is happening isn't important right now, but it's definitely useful for the God of Mischief in order to earn their trust.
Yet another jump sends him to Pasadena, California, in 1994, where O.B. is a failed science fiction writer on top of a brainy scientist. He can't remember anything about Loki or the TVA either, but he's open-minded enough to buy the crazy story and start working on a solution thanks to the orange TVA handbook that keeps moving the plot forward. But of course, building time doors and other TVA tech from scratch could keep him busy for an entire lifetime even if he had access to the necessary materials.
Before Loki and O.B. can figure out a realistic solution, the former slips back to 2022 and tries to convince Mobius of everything they've been through. Again, the writing team makes it very clear that their relationship is at the center of the show as much as Loki and Sylvie's. Moreover, this episode's script gives Owen Wilson even more space to play up the comedic side he's known for. Honestly, we could watch these two guys chat and bumble around forever.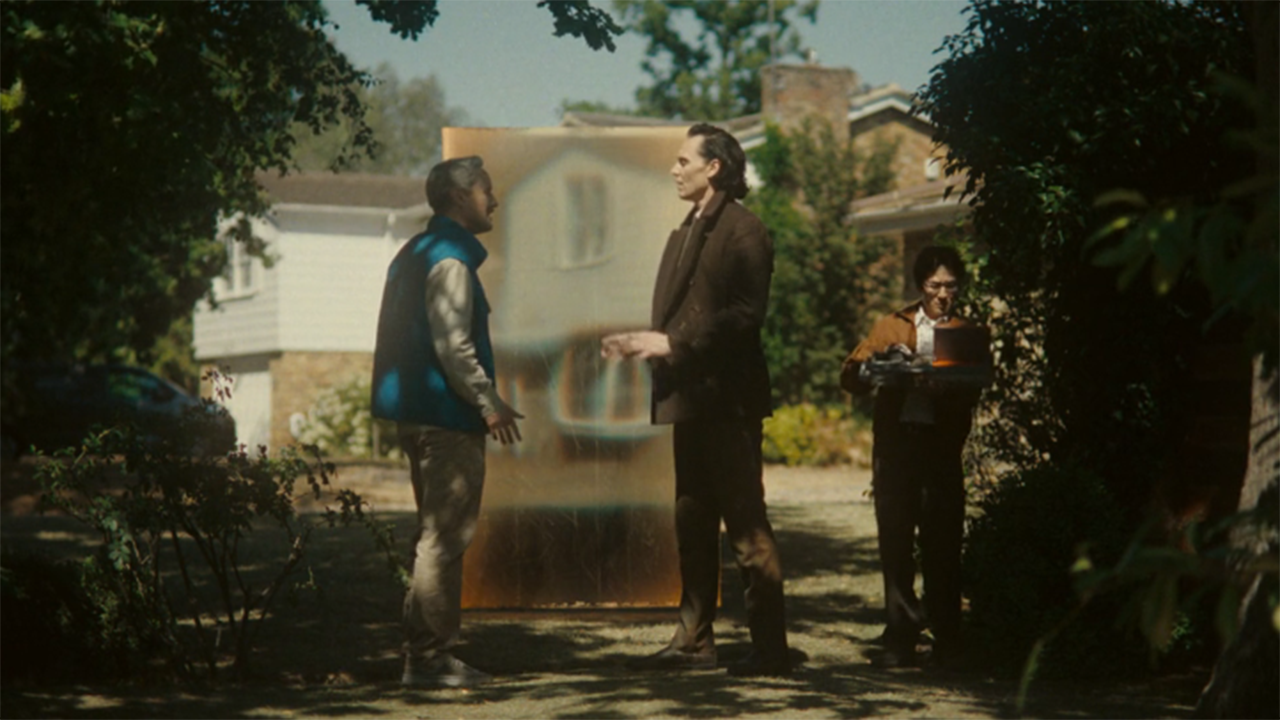 The funniest bit of the episode comes when O.B. randomly walks into the conversation through a time door he claims he developed in just 19 months at the cost of losing his job and his wife. Ke Huy Quan's deadpan line delivery here makes the whole scene, distracting us from the question of how the hell he managed to do that. It's a perfect comic book gag executed incredibly well, and we'll accept it as one of the solutions to the larger problem.
With time doors being a thing again, Loki has a much easier time convincing his time-scattered friends, but Sylvie's reaction — she's found in the same McDonald's we visited earlier in the season — is a bit of a twist. She remembers everything and wasn't thrown through the multiverse against her will; she simply returned "home". Of course, this means she doesn't buy the idea they're still in danger or that they should reunite to rebuild the TVA and fix whatever needs fixing. When asked about why he wants to bring everyone back together so badly, Loki struggles to explain it beyond "well, the multiverse is dying", but deep down he (and we) knows he also wants Sylvie back.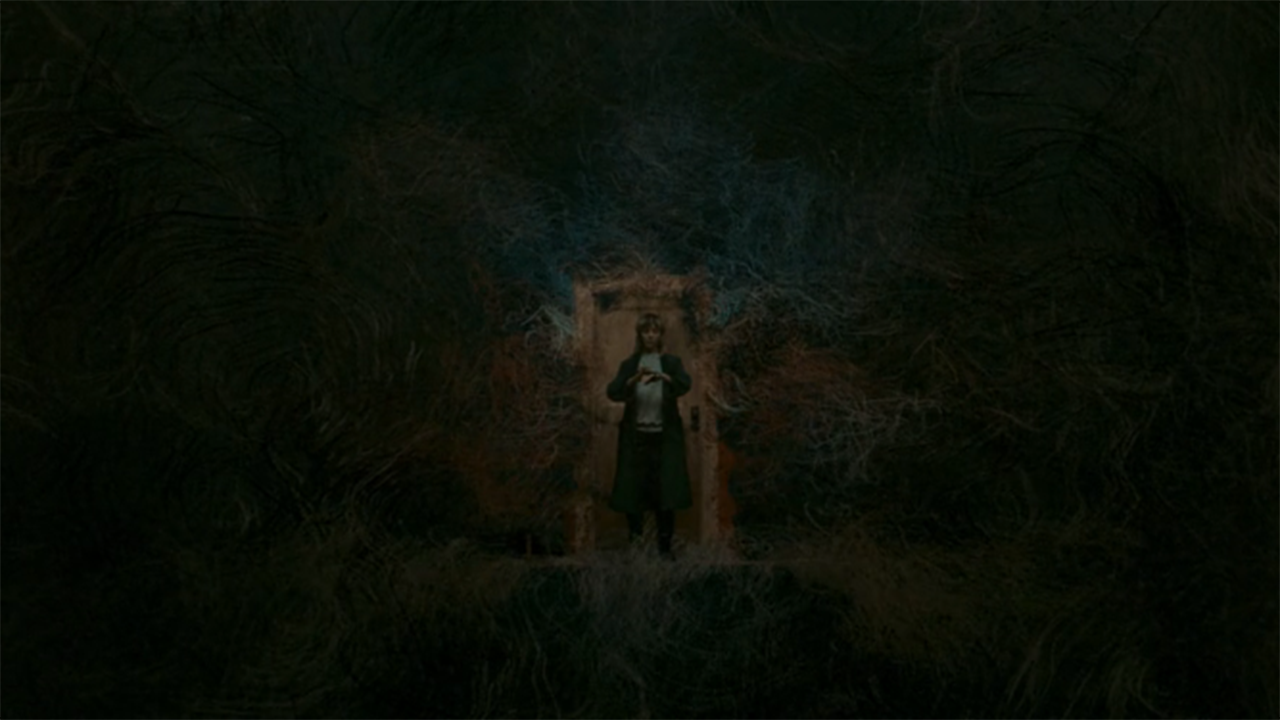 Once again, she refuses to play a part in the reconstruction of the TVA and the quest to save the multiverse even though it's pretty clear that's her destiny (if that does exist). In hopes of forgetting about all that drama, she visits a record store and listens to the shop owner's recommended album. The complete destruction of time doesn't make any exceptions though, and soon, the store — including the owner — begins to spaghettify along with that timeline's entire reality. She has a way out with her own TemPad, but it's another masterfully directed, disturbing scene that reminds us yet again of Justin Benson and Aaron Moorhead's knack for cosmic horror. This is exactly why Marvel hired them for the job.
A stressful conversation with Loki and the others ensues as they realize time is literally running out fast, but before they can even begin to devise a plan, all of them being to disappear in the same way we've witnessed a few times already. The scene plays out remarkably like Infinity War's downer of an ending, but we haven't gone through all this to feel hopeless again. O.B. suggested earlier in the episode that maybe Loki could control the time-slipping, which wasn't that random anymore, and the overwhelming sense of dread and loss is enough to get him there.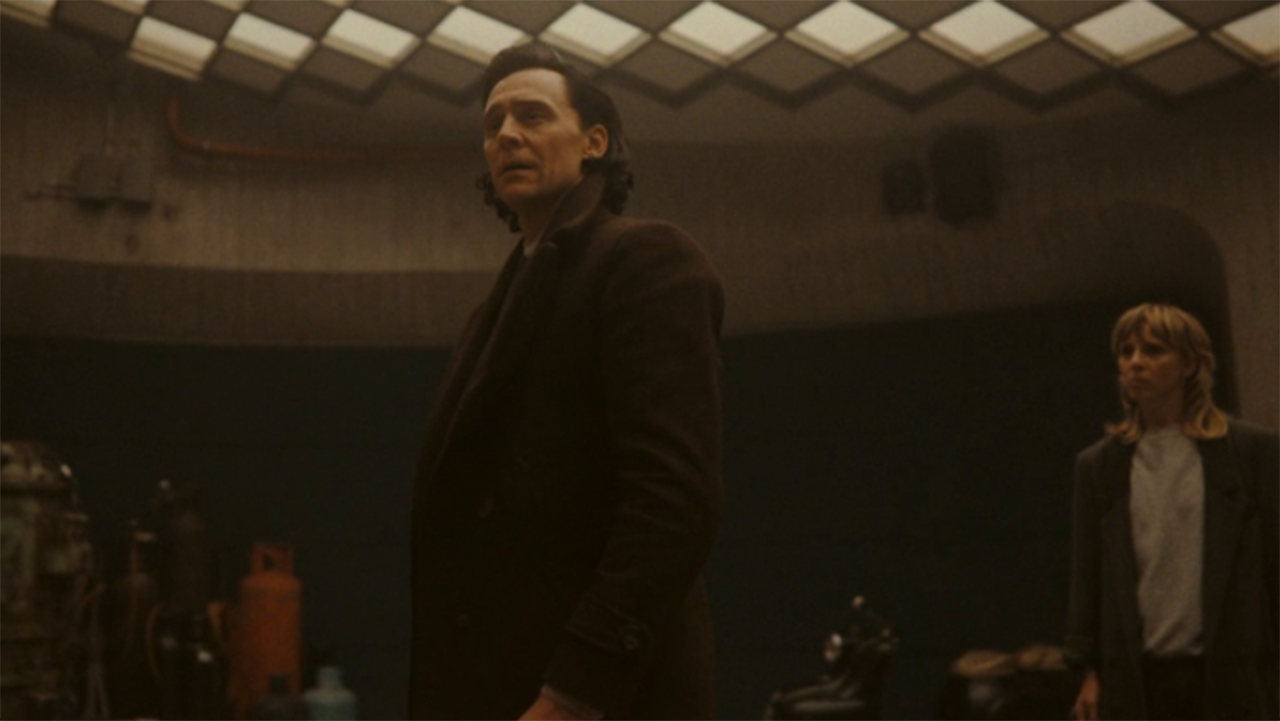 We don't have a full explanation for why the Lokis (or at least our main one and Sylvie) aren't affected like everyone else by the catastrophic collapse of time, but the control of the "time threads" doesn't seem like too big of a reach after everything we've witnessed and the established magic powers of the character. If we had to guess, something about them changed when they reached the End of Time, and they've got enough power and the right abilities to transform that into power over time. 'Science/Fiction' delivers on its promise, approaching the plot from a more traditional time travel angle and then going full comic-booky.
This development gives Loki and the gang the right tool to try to fix things before the TVA collapses. We should be seeing Victor Timely again, but beyond that, we're not making more predictions, as Loki season 2 has taught us to expect the unexpected. If the whole thing doesn't crash and burn in next week's finale, this show will remain an optimistic reminder that the MCU can still be pretty awesome. Fittingly, creatives just need more time to make these projects work.