Many consumers in the U.S. couldn't understand why
T-Mobile
would shell out over $26 billion for Sprint when the latter was mired in last place among the nation's four major wireless carriers. But
T-Mobile
wasn't looking to buy Sprint's operations. What
T-Mobile
wanted was Sprint's holdings of 2.5GHz mid-band spectrum that it wanted to use to take the early 5G lead from its rivals.
Mid-band spectrum might not be as fast as the mmWave spectrum that
Verizon
and
AT&T
started their 5G build out using, but it travels farther. While very few AT&T and
Verizon
subscribers could connect to mmWave 5G (which remains true to this day), many more
T-Mobile
subscribers found themselves connected to
T-Mobile
's mid-band 5G service which was much faster than nationwide 5G. AT&T and
Verizon
saw the error of their ways and
spent big bucks to get licenses for mid-band airwaves of their own
in the C-band.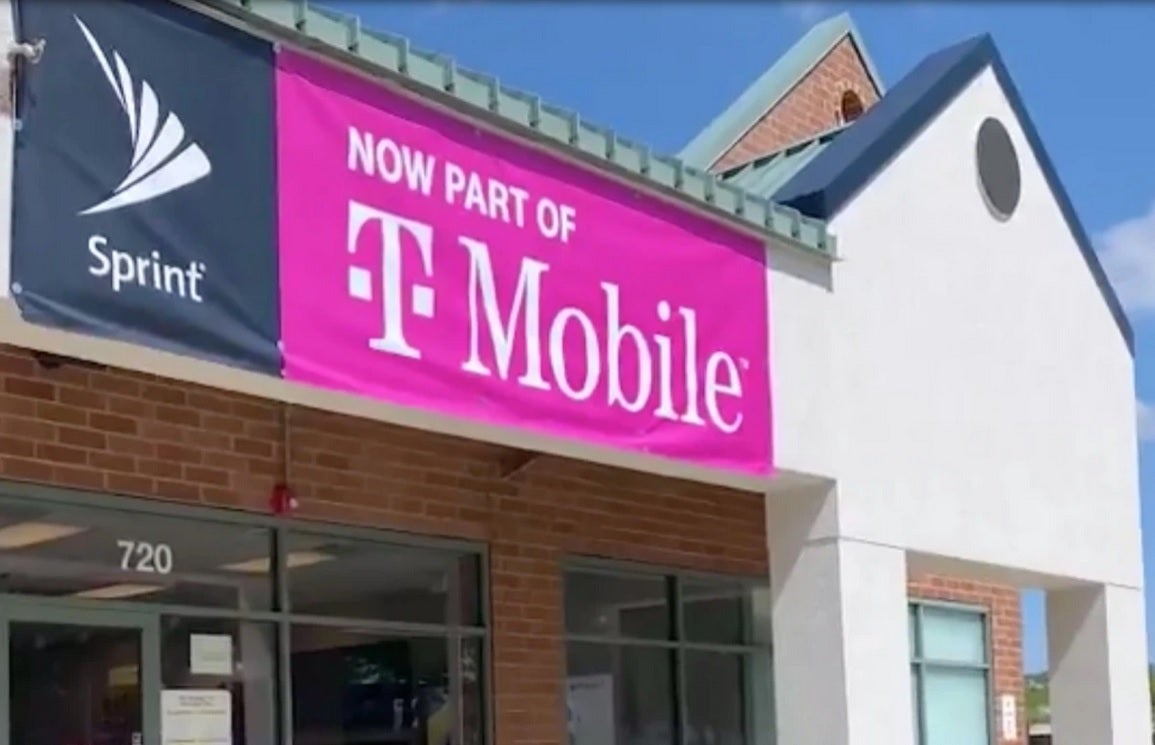 The plaintiffs want the judge to reverse T-Mobile's acquisition of Sprint
On Friday,
Reuters
reported that a federal judge has ordered
T-Mobile
to square off in court against AT&T and
Verizon
subscribers who complain that
T-Mobile
's acquisition of Sprint reduced competition for wireless in the U.S., forcing them to pay billions of dollars more for wireless service. To prevent the number of major wireless providers in the States from dropping to three from four after the
T-Mobile
-Sprint deal, Dish Network promised to replace Sprint which allowed the deal to get approved by the FCC.
A 41-page ruling made by U.S. District Judge Thomas Durkin
says that the plaintiff's argument that higher prices in the industry came as a direct result of the merger was plausible. The plaintiffs want to "unwind" the
T-Mobile
-Sprint acquisition, create a fourth major wireless competitor, and recover the amount of money that they claim they were overcharged. The defendants,
T-Mobile
, Deutsche Telekom, and SoftBank Group filed for dismissal.
Judge Durkin granted SoftBank's request to be removed from the case, but T-Mobile and Deutsche Telekom, T-Mobile's largest stockholder, will be looking to defend themselves in court. T-Mobile called the lawsuit "unprecedented," and the plaintiffs' damages "speculative." Attorneys for the nation's second-largest carrier said, "If plaintiffs are unhappy with Verizon and AT&T, there is a remedy available in the highly competitive market that wireless consumers enjoy today — they should switch to T-Mobile, not sue it."